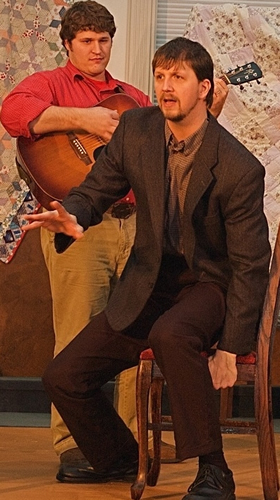 With The Case of the Missing Bodies, Matthew Lloyd is celebrating his 50th play as an actor, in addition to over 30 plays working behind the scenes.  In the last 20+ years, he has served as director, producer, stage manager, set designer, sound designer, and makeup designer.
Matthew has been working with The WordPlayers since 2000 and has participated in 29 of the company's productions.  His most memorable experience with the company was starring in the "one-man-show" production of "Cotton Patch Gospel" when he had the challenge of playing 17 different characters.
He is excited about this production of The Case of the Missing Bodies with its portrayal of someone with a past getting a chance for redemption.