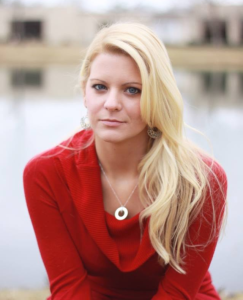 In our production of The Secret Garden, the role of LILY will be played by Natalee Louise McReynolds. Natallee has her B.M. in Vocal Performance from Otterbein  University (2011) and her M. M. in Vocal Performance from the U.T. (2013). Role  credits include: She (Will You Marry Me?),  Musetta (La Boheme), Susanna (Le nozze di figaro), Monica (The Medium), Rona (The 25th Annual Putnam County Spelling Bee), Evelyn  Nesbit (Ragtime), Johanna (Sweeney Todd), Polly (The Beggar's Opera), Pamina (The Magic Flute), and Laurie (The Tender Land). She has also been a  featured soloist with the Knoxville Symphony Orchestra on several occasions.
1. Do you think we have a good cast?
I think this  production utilizes the best talent in Knoxville! Every voice is flawless, every actor is strong, and the production staff is one of the most efficient that I've ever worked with both professionally and not.
2. What are you most  excited about?
I'm excited about performing in a place as historic and beautiful as the Bijou Theatre is. The show is very well written and the cast is phenomenal. I can't imagine a better experience for performers or theatre go-ers.
3. Who do you think this show will appeal to?
Anyone and everyone can gain something from this show-whether a person has had intimate experience with  tragedy, loss, and moving forward or not. Fortunately, I have yet to suffer such an experience as Mary's or her uncle Archibald's, but I still find myself in tears and I find my heart aching for them during their most emotionally vulnerable moments.