The WordPlayers 2016-2017 Touring Shows
Sketches, Monologues and One-Acts
We are available year-round to perform short pieces at your church or other venue. We can also lead workshops on a variety of topics.

Advent Touring Show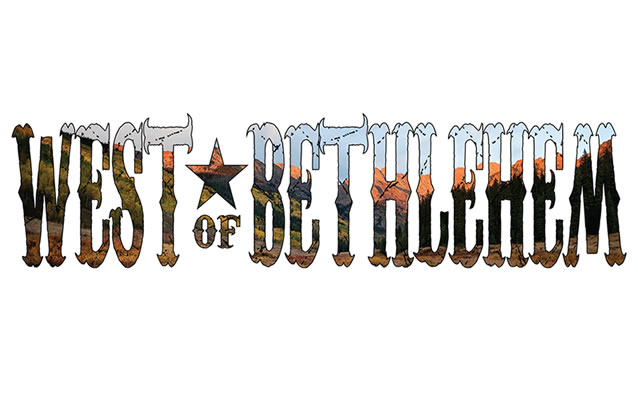 West of Bethlehem – a one-act play with music by Ethan Norman
The piece focuses on the powerful contrast in the imagery behind the Shepherds. In the Kingdom of God, Shepherd is an honored title and the Shepherd is a picture of leadership. In the kingdom of men, the Shepherd is the dregs of society; and shepherding is a task of drudgery with little personal gain. We delve into this example for us in Christ as it plays out in the Christmas story, with laughter and with heaviness at moments.
West of Bethlehem, offers your fellowship, in the midst of a crazy season, a reminder to set aside some jingle bells and remember the beauty, majesty, and perfection of the story that God gave us. A story where God's majestic birth announcement, came to what the world would call the lowest of the low.
Length: 30-40 minutes
Available to tour to your facility: Nov. 27 – Dec. 21, 2016
Suggested Donation/Fee: $300
Schedule of Public Performances
Nov. 27, Ebenezer UMC, 1001 Ebenezer Rd. – 9:00 & 11:00 a.m.
Nov. 29, Rutledge Baptist, 211 Church St., Rutledge – 7:30 p.m.
Nov. 30, Sequoyah Hills Presbyterian, 3700 Keowee Ave. – 6:15 p.m.
Dec. 4, Kingston UMC, 212 W. Church St., Kingston -8:30 & 10:30 a.m.
Dec. 11, Virtue Cumberland Presbyterian Church, 725 Virtue Rd. – 11:00 a.m.
Dec. 18, First Baptist Knoxville, 510 W. Main – Trentham Hall, 1050 Locust Street SW St., 6:00 p.m. – Admission $5
Black History Touring Show
A Woman Called Truth by Sandra Fenichel Asher
Touring the Greater Knoxville area – February 2017
Spring Touring Show
On a Hill Far Away by Ethan Norman
The WordPlayers' original production On a Hill Far Away captures characters from the Gospel accounts in the wake of their life changing interactions with Jesus. With an inspiring mix of humor, drama, and music, On a Hill Far Away takes truth and testimony that seem so far away, and connects them with our here and now in a picture that people today can step into.
Length: app. 40 minutes
Available: March 19 – May 3, 2017
Schedule of Public Performances (Free & Open to the Public)
March 19, Hunter Valley Farms, 9133 Hunter Valley Ln, Knoxville, TN 37922 – 6:00 pm
March 26, Virtue Cumberland Presbyterian, 725 Virtue Rd, Knoxville, TN 37934 – 6:30 pm
April 2, Cedar Lane UMC, 714 Cedar Lane, Knoxville, TN 37912 – 6:00 pm
April 9, Kingston UMC, 212 W. Church St, Kingston, TN 37763 – 6:00 pm
April 12, 2nd Presbyterian, 2829 Kingston Pike, Knoxville, TN 37919 – 6:15 pm
April 14, Ebenezer UMC, 1001 Ebenezer Rd, Knoxville, TN 37923 – 7:00 pm
April 26, First UMC Maryville, 804 Montvale Station Rd, Maryville, TN 37803 – 6:30 pm