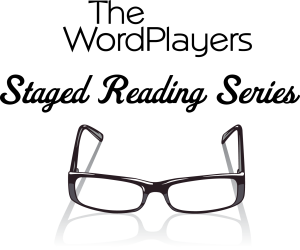 at The Square Room, 4 Market Square
FREE ADMISSION

Season Schedule
October 10, 2016

– Harvey by Mary Chase

March 20, 2017

– Jam Jar Sonnets Book and Music by Peter Bloedel, Music by Benji Inniger

June 12, 2017

– Magic by G.K. Chesterton
Magic: A Fantastic Comedy in a Prelude and Three Acts
by G.K. Chesterton
Monday, June 12, 2017
7:00 pm (doors open at 6:30 pm)
The Square Room, 4 Market Square (behind Cafe 4)
Free Admission (donations gratefully accepted)
In 1913, literary genius G.K. Chesterton made his playwriting debut with Magic, a beautifully mastered "Fantastic Comedy." This piece depicts an aristocratic ensemble whose doubt, skepticism of faith, and opposing ideologies arise out of the appearance of a curious evening guest.
Come and enjoy how the playwright cleverly balances humor with solemnity, romance with despair, and inquiries with solutions. Watch this enthralling mystery unfold before your very eyes.
Parking is FREE at the City's Market Square (406 Walnut St.), State Street Garage (520 State St.) and Locust Street Garage (540 Locust St.) after 6 p.m.
CAST
Patricia: Hannah Jones
Rev. Smith: Ethan Roeder
Dr. Grimthorpe: John Cherry
Hastings: Ethan Beaver
Morris: Preston Raymer
Duke: Terry Weber
The Conjurer: Jude Carl Vincent
Stage Directions: Tatiana Leavitt
Director: Ian Messersmith
Tickets for LITTLE WOMEN will also be available to purchase with cash or check.
Our Sponsor
We appreciate the support of this sponsor.