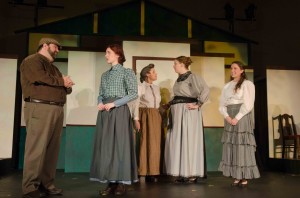 Ahh… and here we are, tech week. Tech week is basically a time when all the technical issues of the play get resolved, and problems get ironed out. The previous weeks have been about finding your character and portraying your character. Now we have to concentrate on things like lighting, sound cues, and just the technical details of running a show.
If that sounds easy, it's not. The goal is to get the image your director sees in his mind and bring it to life on stage. There are a lot of details that go into the process of making the magic, which brings the play to life. I know it sounds ironic that tedious details bring forth magic, but it is true.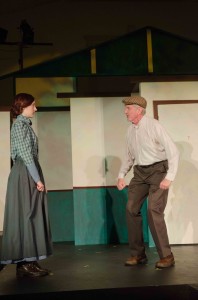 Last night was our first tech, and while we achieved many of our goals, it is amazing how much energy all those little details consume. Then there is the issue of making sure you don't lose sight of the lifelikeness of your character in all of the details. I know it sounds all complicated, and it is, but the goal is that it won't be.
We have now come to the end of day two of tech week. I'd say it went pretty well. It was our first real dress rehearsal and it was exciting seeing everyone in their costumes. You could really see the production visually coming together.
There were a few mistakes, but as Anne says, "It's a good thing we're not always perfect. It gives us something to strive for."