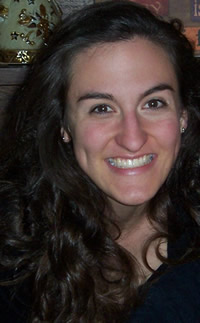 Casey Maxwell (Music Director) is grateful to have this opportunity to work again with The WordPlayers, having served as a rehearsal accompanist/keyboard player for last summer's "Ragtime"! This year, she has had the opportunity to play lead piano for "Hello Dolly" at Karns High School, "Sweeney Todd" at Central High, and "Legally Blonde" at Bearden. She loves her jobs as rehearsal/concert accompanist at Karns and Bearden High, and she also has a secret identity job as a receptionist at a doctor's office downtown! While she can usually be found behind the keys, she enjoys being ONSTAGE sometimes, too. Her favorite roles include: Jo in "Little Women", Janet Van de Graaf in "Drowsy Chaperone", and Luisa in "The Fantasticks". As a Charles Schulz fan and former Peanuts collector, Casey is enjoying working on this show with this fun and enthusiastic cast (AND the three talented gentlemen joining her in "the Casey and the Peanuts band!") Special fact: Sally Brown (Sheryl Howard) gave Casey her first ever "playing gig" back when she was 16 … 2nd keyboard in "The Producers" that Sheryl was music directing!
You are a musical phenom! Who has helped you hone your talent?
Wow! Well, thank you. I am grateful for the opportunities and the talent God has blessed me with. To be honest, I am just a gal who played trumpet in middle school and, years later, decided to try her hand at piano. So, it comes down to pretty much…hours and hours of sitting at my beloved piano and lots and LOTS of practice. Luckily, I LOVE musical theatre, so practicing the typical repertoire is not too taxing. I took a semester of piano at Pellissippi and two semesters at UTK to help with the basics and the rest has been, as I call it, learning by immersion. My dad has played brass in several musical pits, and he put in a good word for me and helped me get my first keyboard 2 gig at age 16. I would say the artistic and music directors at Oak Ridge Playhouse, Bearden High, Karns High, Caritas Players, and The WordPlayers have helped me grow tremendously by giving me opportunities to step up to the plate and play wonderfully challenging scores, while also learning from their expertise and experience.
What do you like about this show?
Wait for it…THE MUSIC! Also, I used to collect Peanuts gang knick knacks and cut out the comic strips back in elementary school after I saw my aunt play the role of Peppermint Patty in "Snoopy!" (ANOTHER musical based on the comic strip). So, I have a history as a Charles Schulz fan. Therefore, I am thrilled to be a part of this production with these great characters. I like how, for two hours, you get to delve into childhood again, this time looking back on it as an adult. You remember the simplicity and how special little things were. This show, for me, is a breath of fresh air in our busy and serious lives.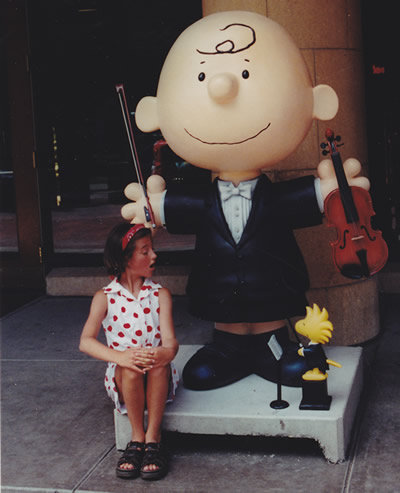 You've worked on a lot of musicals. How is this one measuring up?
The word that comes to mind for this show is "unique". This is literally the version of "You're a Good Man, Charlie Brown" that you never have, and probably never will see, again. Doug has lots of interesting new ideas that give this show a neat twist and this handpicked group of actors/singers bring it to life. This show is definitely unique for me as well, as it has provided several learning challenges (music additions, changes, and reconstructions), as well as providing me the opportunity to work with the wonderful band!! Joining me in the pit will be three very talented area musicians: Brandon Shelby on drums, Michael Vaughn on bass, and David Denison on keyboard 2. I have had the pleasure of working with each of these gentlemen on several occasions and various musicals! While the cast/crew is in the rehearsal process, these guys have been busy prepping on their own, as they get ready to join us with their music magic in tech week.
What is an element of the show that people may be surprised to see?
I think a lot of people will be surprised at how well the Peanuts gang transfers to the musical stage. Lots of times, successful movies or books, or even comic book/strip characters, will give Broadway musicals a shot, and they just don't "work" in that genre. With Charlie Brown & the gang though, they are so simple yet timeless, and the comics are so larger than life that is just makes SENSE for these characters to burst out into song. Also…the amount of dancing will probably surprise the audience. It definitely is not just a "stand and sing the song" type of show. These kids MOVE.
Who do you think this show will appeal to?
The neat thing about this musical is that, as cliché as it sounds, it "appeals to ALL ages". Those who grew up with the comic strip will appreciate the lovable characters and the events and dialogue that come straight from the comics. Those who are "young at heart" will catch some of the clever references to older movies, songs, etc. It will appeal to the kids who maybe have not yet been introduced to the world of Peanuts, and they will be drawn in to the silly, yet genuine, character portrayals Doug and the cast have worked to bring about. Throughout the rehearsal process, I have enjoyed watching the characters come to life, and realizing that I see a little bit of myself in several of them (Schroeder…obviously). I think many others will enjoy seeing a rendition of some of the little idiosyncrasies we all had as children.