On this Thanksgiving weekend, one of the many blessings for which we are grateful is the fact that Jessica Cross is once again playing a role for us! The photo is from her memorable performance as the White Witch in our 2007 production of The Lion, the Witch, and the Wardrobe. Currently, she is preparing the role of Mrs. Bradley in our upcoming show, The Best Christmas Pageant Ever. Here are a few of Jessica's thoughts about rehearsals so far …
I am really excited about having the opportunity to work with The WordPlayers again!  All their productions are high quality, and The Best Christmas Pageant Ever will live up to The WordPlayers' high standards!  I have really enjoyed working with this cast!  The adults and children are "really working hard to make sure everyone has a lovely experience!". I hope you join us this Christmas season.  I know you will be blessed by this humorous story!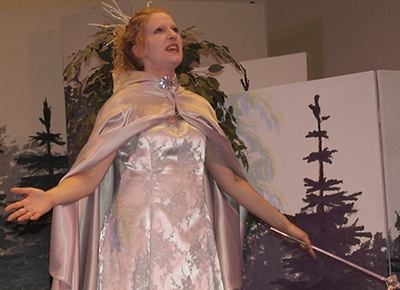 May all of our patrons feel the bounteous blessings of our Lord this holiday season.
Terry Weber