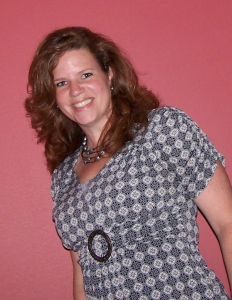 Sonja Moore – (Mother) – Joins The WordPlayers for the first time.  Sonja grew up in the area and has been performing from a young age. She currently sings with a Southern Gospel Group and performs dramas through her church.  She's married and has two sons, one who just graduated High School and the other Preschool.
You have an amazing voice. Where did you receive your training?
Thank you. I actually have had no professional training. Though I have been singing as long as I can remember, starting with church choirs, then with the Children's Show Choir of Oak Ridge, and on to chorus at Pellissippi, joining a few Southern Gospel groups, and praise teams at church. I want to use the talents God gave me for His glory, that's why I'm so excited that The WordPlayers exists and I have this opportunity to share my love for singing and acting with so many different people.
Who is your favorite singer and why?
I grew up on Christian music. Sandi Patty was always my favorite. Partially because I could sing her range, but mostly because her tone is always so clear, crisp and powerful, not to mention you can feel the emotion in her words as she sings.
I understand you sing a lot of Southern Gospel and Praise/Worship music at your church (Faith Promise). What are the differences in singing a score like Ragtime's?
I do love the diversity of Southern Gospel and Praise & Worship music. I sing with the local Southern Gospel group, Eternal Heart, where I get to enjoy 4-part harmonies as well as visiting multiple area churches. I also sing on the praise team at my church, Faith Promise, which is a totally different style than my group, but one I love just as much. What I love about the music in Ragtime is that the music tells the story. Each song takes it's spot in the overall storyline and fills your heart with the emotions and decisions the character who is singing it is feeling.
What do you like about the story of the musical, Ragtime?
In Ragtime you follow characters living in different ethnic groups, who make several life changing decisions. I love the fact that the character, Mother, decides to go against the flow and do what is right, even though the culture surrounding her didn't agree with her decision. She stands up for what she knows is the Godly thing to do. I pray that in my life, I do the same. As a Christian, I don't want to do as the world, but I want to follow Christ's example and always do what He says is the right thing, even if the culture around me says it isn't.
Why should people come to see Ragtime?
Oh where to begin? As I understand it, Ragtime won several awards for its musical score, and it definitely deserved them. I'm sure you will fall in love with the music of Ragtime just as I have. As each character shares their life, you feel their joy, pain, compassion, despair, and hope all wrapped in a story you'll want to visit again and again.