Walk, Don't Ride - Black History Month Touring Show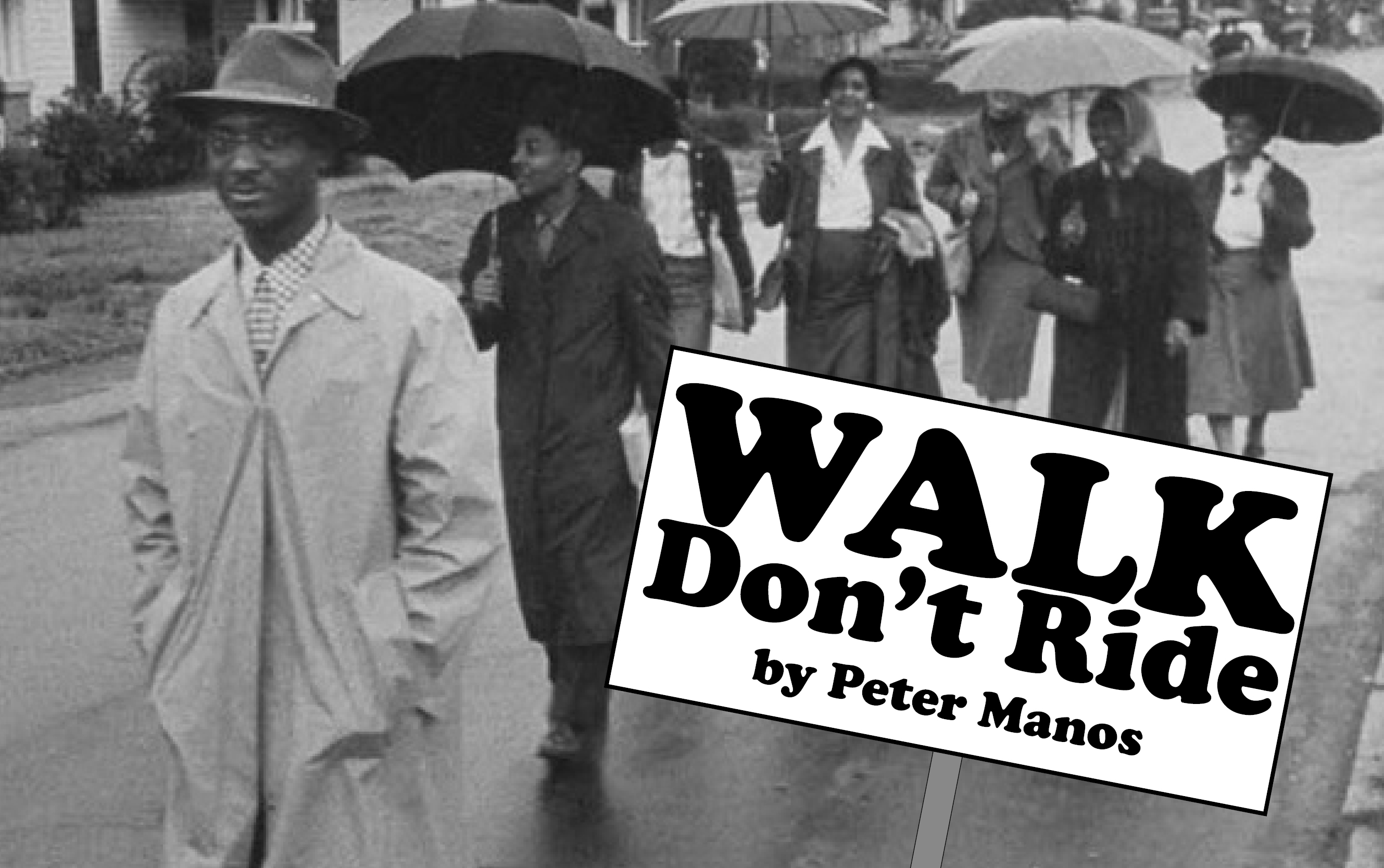 "Walk, Don't Ride" by Peter Manos

Walk, Don't Ride by Peter Manos is a presentation of drama and song depicting events that helped shape American freedom.
Events included are:
The Montgomery Bus Boycott
The Nashville Lunch Counter Sit-ins
The Greyhound/Trailways Freedom Rides
AVAILABLE TO SCHOOLS (Grades 5 and up) and other venues
February 2 – March 2, 2018
Fee: First show – $625
2nd show, same day, same venue: $500
Length: 55 minutes
Educational Goals
Allow students to experience a play performed live.
Teach students about the "Civil Rights Movement"
Cause students to think about the ramifications of prejudice and discrimination.
Inspire students to make a positive impact towards equality for all people.
Study Guide provided
Please contact us for scheduling information.
Schedule of Public Performances
Feb 2: Fountain City UMC, 212 Hotel Road, Knoxville, TN 37918, 7:00 PM
Feb. 3: Bessie Smith Cultural Center, 200 E M L King Blvd, Chattanooga, TN 37403, 2:00 PM
Feb 13: Emerald Academy, 220 Carrick Street, Knoxville, TN 37921, 5:30 PM
Feb. 17: Oak Valley Baptist, 194 Hampton Rd, Oak Ridge, 37830, 4:00 PM
Feb. 19: Walters State-Greeneville, 6:00 PM
Feb. 20, Walters State-Morristown, 6:30 PM
Feb. 25, Fifth Ave. Baptist, 2500 E 5th Ave, Knoxville, TN 37914, 4:00 PM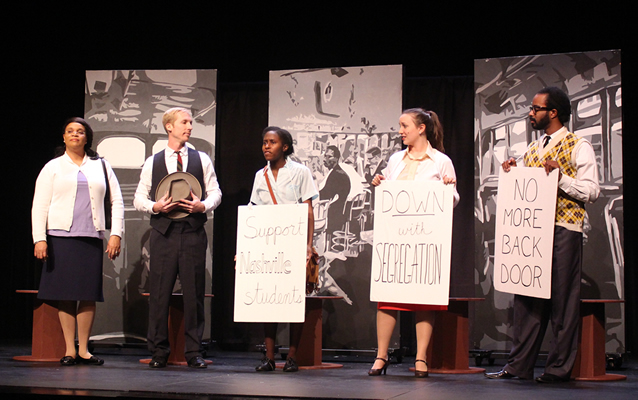 This project is funded under an agreement with the TENNESSEE ARTS COMMISSION through the Arts Builds Communities Grant Program.