Walk, Don't Ride - Black History Month Touring Show
"Walk, Don't Ride" by Peter Manos

Walk, Don't Ride by Peter Manos is a presentation of drama and song depicting events that helped shape American freedom.
Events included are:
The Montgomery Bus Boycott
The Nashville Lunch Counter Sit-ins
The Greyhound/Trailways Freedom Rides
AVAILABLE TO SCHOOLS (Grades 5 and up) and other venues
February 2 – March 2, 2018
Fee: First show – $625
2nd show, same day, same venue: $500
Length: 55 minutes
Educational Goals
Allow students to experience a play performed live.
Teach students about the "Civil Rights Movement"
Cause students to think about the ramifications of prejudice and discrimination.
Inspire students to make a positive impact towards equality for all people.
Study Guide provided
Please contact us for scheduling information.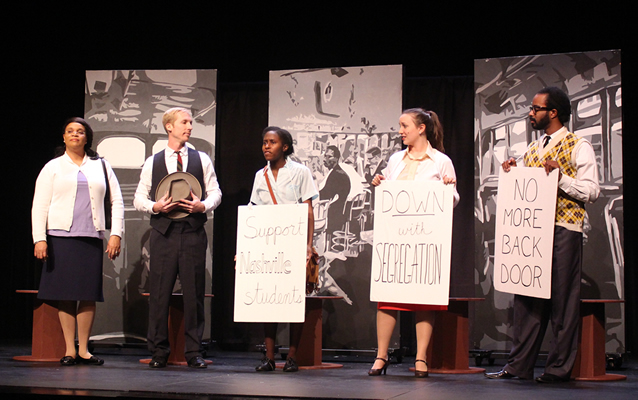 This project is funded under an agreement with the TENNESSEE ARTS COMMISSION through the Arts Builds Communities Grant Program.