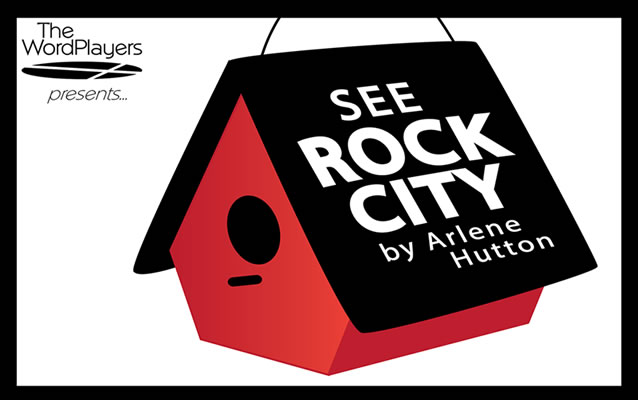 Oct. 26, 27, Nov. 2, 3, 9, 10 @ 7:30 pm
Oct. 29 @ 2:30 pm
At Erin Presbyterian Church
200 Lockett Rd., Knoxville, 37919
Admission is PAY WHAT YOU CAN – all performances
For more information, call: 865-539-2490 or email wordplayers@comcast.net
Picking up a year after the ending of Arlene Hutton's critically acclaimed Last Train to Nibroc, this tender and funny sequel follows May and Raleigh through the end of World War II and introduces their mothers.
We reunite the cast and director from our production of Last Train to Nibroc. Rachel Norman reprises her role as May, a serious-minded would-be missionary and Mark Jennings will again play Raleigh, an affable aspiring writer. Their best-laid plans were derailed by their chance meeting on a cross-country train ride.
In See Rock City, a medical condition keeps Raleigh from military service so May supports them both as a high-school principal. Raleigh, faced with daily rejection letters for his writing, constant criticism from his mother, and taunts of cowardice from townspeople, fights to find meaning in his new life. This tender portrayal of married life, set against the backdrop of World War II, shows the best of the human spirit and its ability to overcome any and all obstacles.
The second play of a trilogy, and the recipient of the MacLean Foundation's "In the Spirit of America" Award, See Rock City stands alone as a very funny, touching and universal portrayal of a young couple very much in love.
CAST
May: Rachel Norman
Raleigh: Mark Jennings
Mrs. Gill: Jeni Lamm
Mrs. Brummet: Dottie Justice
Directed by Matthew Lloyd