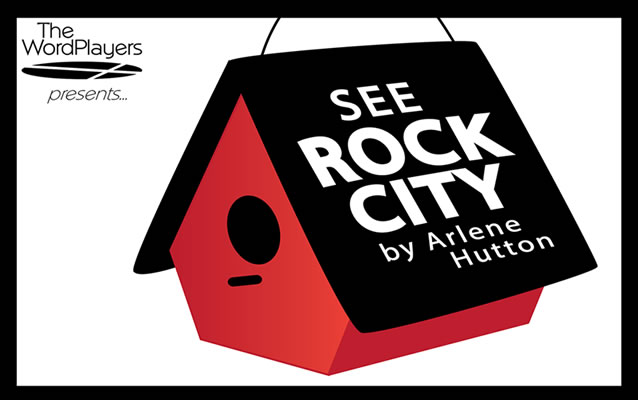 See Rock City in Loudon, TN!
Tellico Community Playhouse
304 Lakeside Plaza, Loudon, TN 37774
We will re-mount our well-received, Fall MainStage production of See Rock City in partnership with the Tellico Community Players!
Friday, Jan. 5 @ 7:30 p.m.
Saturday, Jan. 6 @ 7:30 p.m.

Sunday, Jan. 7 @ 1:30

p.m.
Tickets are on sale now at http://www.tellicocommunityplayhouse.org/
For more information, call Tellico Village Players, 865-657-3609
Set in rural Kentucky during the pains of World War II, this Award winning play by Arlene Hutton is a tender portrayal of married life set against the backdrop of World War II, showing the best of the human spirit and its ability to overcome any and all obstacles.
THE STORY: Raleigh, unable to join the soldiers on the front because of his medical condition, fights a war at home against the criticism of family and townsfolk, while facing rejection letters as an aspiring writer. May, a no nonsense high-school principal supports them both. In See Rock City, we view a young couple battle the world around and within and overcome adversity in the everyday.
The second play of a trilogy, and the recipient of the MacLean Foundation's "In the Spirit of America" Award, See Rock City stands alone as a very funny, touching and universal portrayal of a young couple very much in love.
CAST
May: Rachel Norman
Raleigh: Mark Jennings
Mrs. Gill: Jeni Lamm
Mrs. Brummet: Dottie Justice
Directed by Matthew Lloyd
We are very grateful to our Producing Sponsor!