A Laura Ingalls Wilder Christmas - Holiday 2017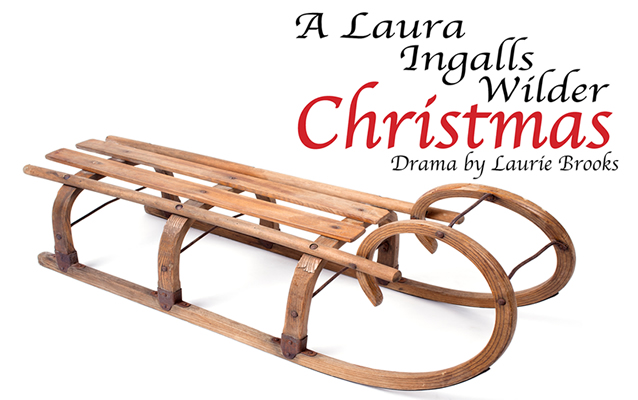 The WordPlayers,
in collaboration with
The Arts at Pellissippi State, presents:
"A Laura Ingalls Wilder Christmas"
by Laurie Brooks
A play with music based on the beloved series of Little House on the Prairie books by Laura Ingalls Wilder.
"It's a homespun little masterpiece, full of spunky, sensible and often poignant Americana…"
— The Tennessean
Public Performances:
Friday, Dec. 15 @ 7:30 pm
Saturday, Dec. 16 @ 2:30 pm
Sunday, Dec. 17 @ 2:30 pm
At Clayton Performing Arts Center
Pellissippi State Community College – Hardin Valley Campus
10915 Hardin Valley Road, Knoxville, TN 37933-0990
This original play presents the poignant story of the "missing" two years in the life of the Ingalls family—the only substantial period that Laura chose not to write about in her Little House books. Told with period songs, humor and depth of character, A Laura Ingalls Wilder Christmas tells a story of healing that celebrates the importance of enduring family bonds. (Length app. 1 hour, Recommended for ages 8+)
Tickets:
Adults: $12
Youth(13-17): $10
Child (12 & under): $8
Group Rate: $2 off each ticket purchased for groups of 10 or more.
Tickets are available online (click here) and at the door.
To order tickets by phone, call Pellissippi Box Office: 865-539-7529
For more information, call 865-539-2490.
SCHOOL SHOWS (Public, Private, & Homeschool Groups)
Friday, Dec. 15 @ 9:15 am
Monday, Dec. 18 @ 9:15
Tuesday, Dec. 19 @ 9:15 & 12:00 pm
Cost: $5/student, $8/adult
Reservations must be made in advance and may be made by calling 865-539-2490.
The WordPlayers is an approved Teaching Artist Organization with the Tennessee Arts Commission. Student Ticket Subsidy may be obtained for this presentation. Information regarding Student Ticket Subsidy can be found here.
For more information, please contact The WordPlayers at 865-539-2490.