The WordPlayers in collaboration with The Arts at Pellissippi State present: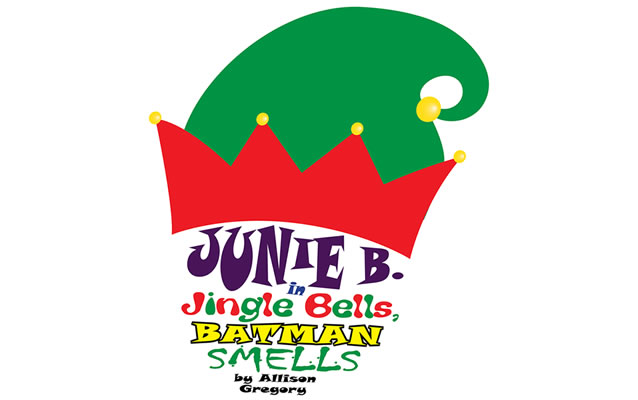 Based on the extremely popular "Junie B. Jones" books by Barbara Park, this delightful, fast paced play is filled with memorable, over-the-top characters, witty dialogue and hilarious situations. Come along with Junie B. as she learns to cope with her challenged holiday spirit, struggles to find the right gift, and brightens holiday spirits along the way.
Public Performances:
Friday, Dec. 9 @ 7:30 pm
Saturday, Dec. 10 @ 2:30 pm
Sign Language Interpreters will be provided by PSCC during the Saturday, Dec. 10, performance
Sunday, Dec. 11 @ 2:30 pm
At Clayton Performing Arts Center
Pellissippi State Community College – Hardin Valley Campus
10915 Hardin Valley Road, Knoxville, TN 37933-0990
Tickets: Adults: $12, Youth (13-17): $10, Child (12 & under): $8
Click here to purchase tickets online. They will also be available at the door.
School Shows:
Mon/Tue, Dec. 12/13 @ 9:15 am & 12:00 pm
Wed, Dec. 14 @ 9:15 am
Students: $5 Adults: $8
Reservations may be made for groups of 15 or more.
1 free ticket for a Chaperone per every 10 paid student tickets.
Children should be at least 4 years old to attend.
For Group Reservations for School Shows, please call: 865.539.2490 or email wordplayers@comcast.net

STUDENT TICKET SUBSIDY
The WordPlayers is an approved Teaching Artist Organization with the Tennessee Arts Commission. Student Ticket Subsidy may be obtained for this presentation. Information regarding Student Ticket Subsidy can be found here: http://tnartseducation.org/grants/sts-grant/
For more information, please contact The WordPlayers: 865-539-2490
We are grateful to our Show Sponsor!