Welcome to The WordPlayers
A Company of Christian Theatre Artists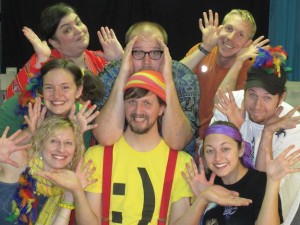 Our mission is to produce excellent theatre, telling culturally-relevant stories from a faith-based perspective. With touring shows throughout East TN, MainStage shows in Knoxville theatre venues, and other programming, The WordPlayers delights in influencing and entertaining with Christ-centered art. The WordPlayers encourages a positive, loving and creative work environment for artists.
Read more about us
2017-2018 Season
See Rock City by Arlene Hutton is the sequel to last season's delightful Last Train to Nibroc. We'll celebrate the holidays with A Laura Ingalls Wilder Christmas by Laurie Brooks, and finish the season with Jane Eyre, The Musical next summer.
Past Shows
Since we began in the mid-1990's, we've performed a great deal of shows. Take a look at our rich production history!
Help Us!
In order to put on our shows, we need help from our faithful fans, friends, and families. Thankfully, God and all of our supporters have been very generous and helpful in the past. If you find our ministry to be a worthy cause, we encourage you to consider making a donation to our non-profit organization.